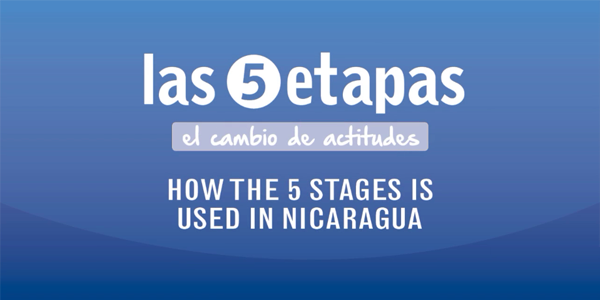 Churches have many objections to doing disability ministry, including:
We don't have enough volunteers.
We don't have the money.
We don't have people with disabilities here.
Wouldn't they be happier in their own churches?
And that's just to name a few. You can find some other great "myths about disability ministry" in this post by Jeff Davidson over at Disability Matters.
You would think that resources would not be a problem for most American churches. Yet the objection still arises every time a new opportunity or challenge comes up.
Even more, though, we would expect this objection in a less prosperous country. Say, in Nicaragua, where the average wage-earner lives on an income of about $150 a month (WorldBank data). What resources might they have available in their churches? Would they even consider making the effort to include people with disabilities?
These challenges didn't stop Tesoros de Dios from sending out Paul Blas, who just a few years ago translated The 5 Stages into Spanish and set about meeting with churches near Managua and challenging them to become 5 Stages churches. There is so much more to tell, and fortunately, we have Paul to tell us himself.
Outreach Video 2015 from Elim Christian Services on Vimeo.
Isn't that amazing? Paul not only challenged these churches, but despite the resource challenges they faced, they committed to becoming the church homes of people who have disabilities. They have been convinced that they are called by God to have a co-laboring attitude toward people who have disabilities. What about you? What about your church?
Check out our resources and see how you can help your church become a welcoming place of inclusion, just by changing attitudes.